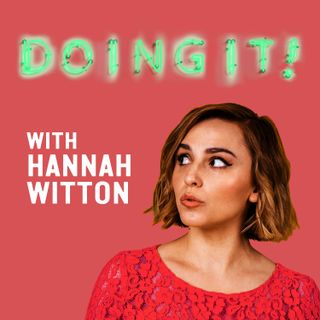 Doing It! with Hannah Witton
Join Hannah Witton and some very special guests as they discuss all things sex, relationships, dating and bodies in her new podcast, Doing It! In a series of frank, open & honest conversations guests talk about their personal experiences from periods and pregnancy to sex, disability and everything in between. Expect laughs, tears and some serious sex education.
In this episode, Hannah is joined by Shani and Tony Hart, who are swingers and who own two erotic boutiques called Hart's Desires. Shani and Tony discuss what swinging is, Shani and Tony's boundaries and how to find your own, as well as how to find fellow swingers and events and the importance of communication. They and Hannah talk about the swinging scene in relation to feminist and anti-racist spaces, and the segregation they've witnessed in the swinging community. Finally, Hannah, Shani, and Tony discuss running a business together, conflicts in relationships, and therapy.
Just click the link below to listen